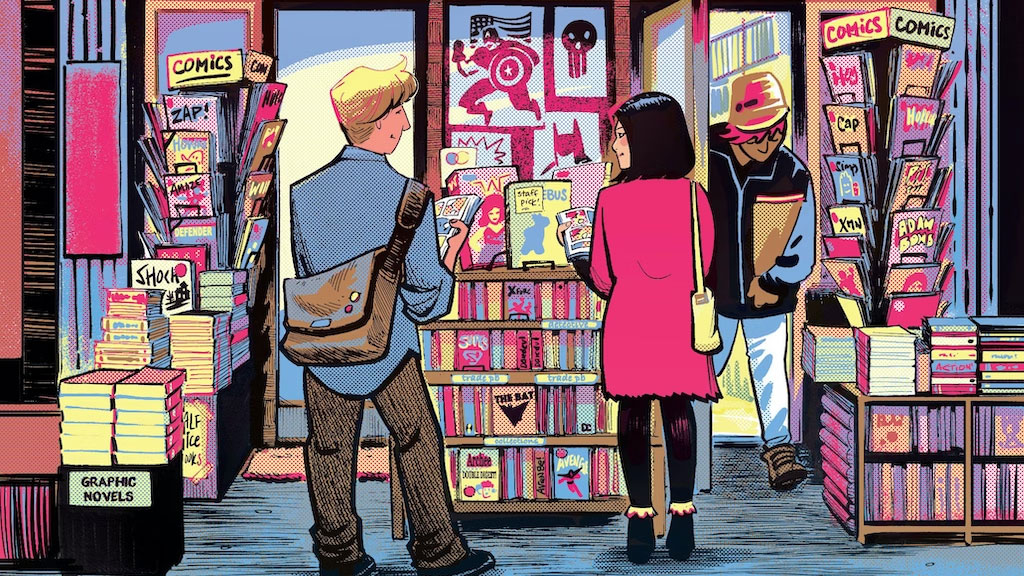 The squeak of the spinner rack. The flip-flip-flip of fingers going through back issue bins. Expensive vintage books suspended inside their clear prisons. Wednesday Warriors gathered at the monolithic wall of new releases. A child's excited query of "Can we please get this?" A debate at the front counter about who's stronger, who's faster.
Maybe there are T-shirts and toys and other collectibles; maybe this space is so filled by comics — in bins, boxes, stacks — that there aren't three feet of room to spare for anything else. Maybe that wide-eyed new customer doesn't buy anything today, but just wanders, remembering, for a few minutes, the joy of when they used to read those things.
These aisles contain magic.
Welcome to Meanwhile… A Comic Shop Anthology.
To celebrate this beloved medium and the stores that showcase it, we've assembled an 80 page anthology of short comics and pinups by a diverse group of creators telling the stories that reflect their unique voices and experiences as not only comics creators, but consumers. Reading this throwback to the old "80 Page Giants" of yesteryear might be akin to browsing an actual comic store — you'll find superheroes, adventure, humor, horror, science fiction, manga, and some stories that defy easy categorization.
Meanwhile… A Comic Shop Anthology is an 80-page perfect bound comic book, with a 12 pt. gloss cover and 70 lb. uncoated interior pages, with stories and art in full color, single color, and black & white.
---
AVAILABLE AT
ALSO AVAILABLE AT
---
– COVERS –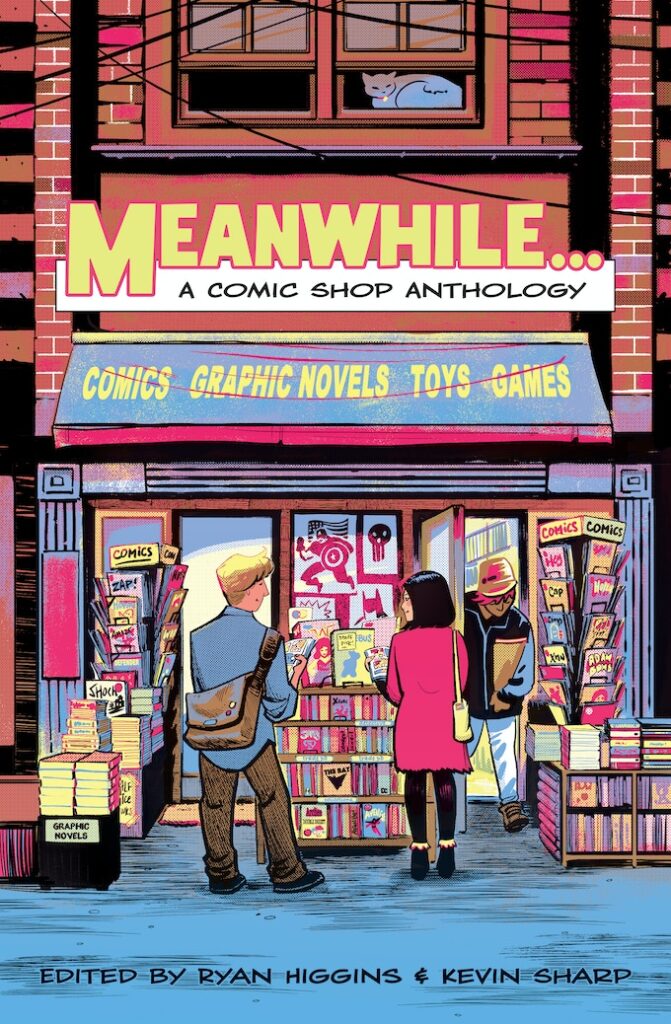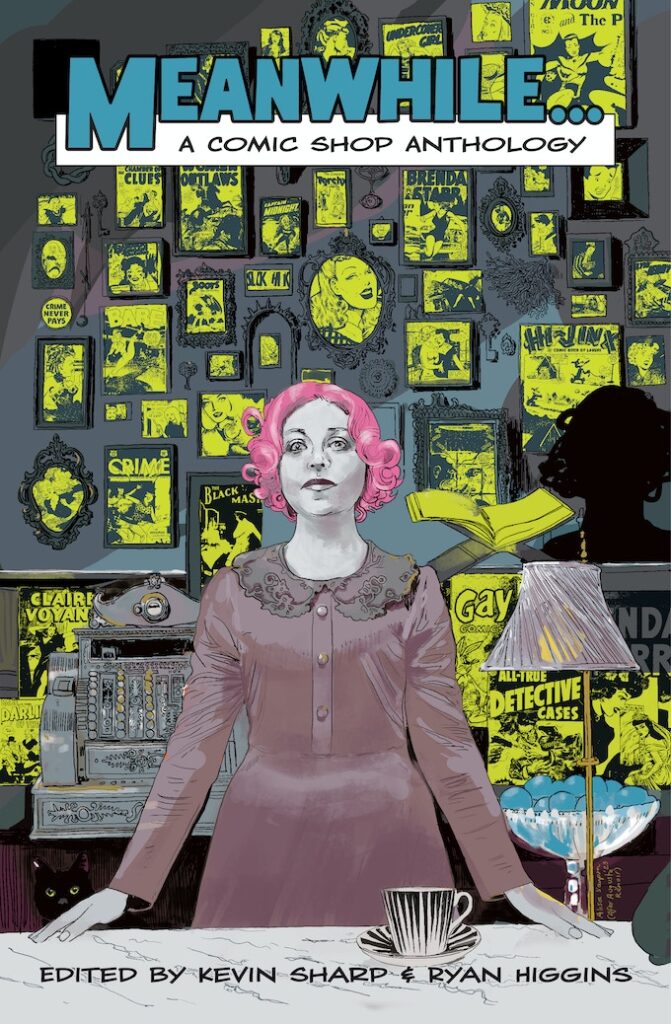 Cover A by Veronica Fish (Archie; Sabrina the Teenage Witch)
Cover B by Alison Sampson (Sleeping Beauties; Hit-Girl)
– ART AND STORIES –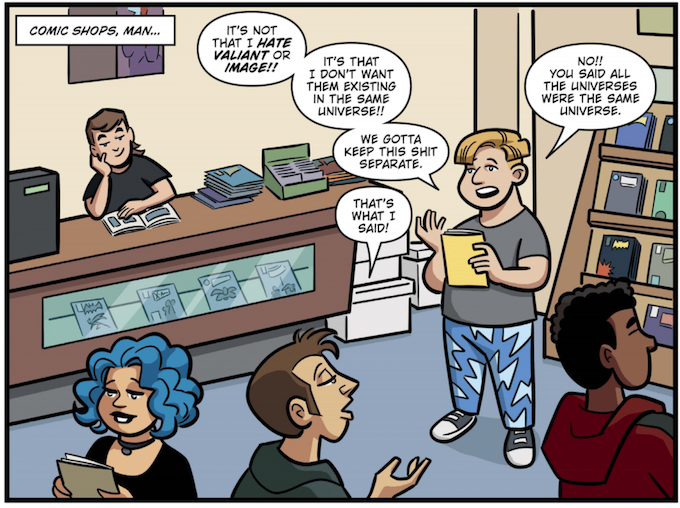 Brian Michael Bendis (Ultimate Spider-Man; Jessica Jones; Powers; Phenomena) and Bill Walko (The Hero Business; Fortune & Glory: The Musical)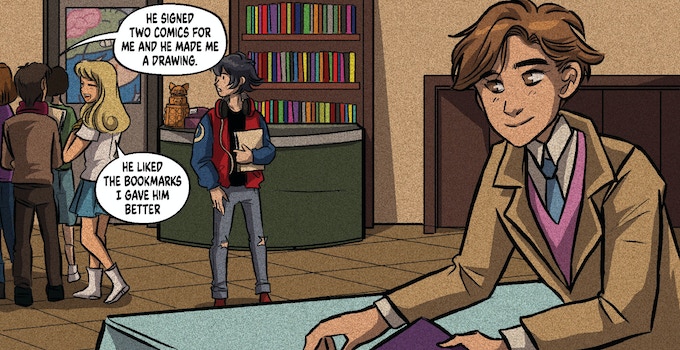 Eva Cabrera (Betty & Veronica: Vixens; Open Earth, Kim & Kim – GLAAD and Eisner nominated!)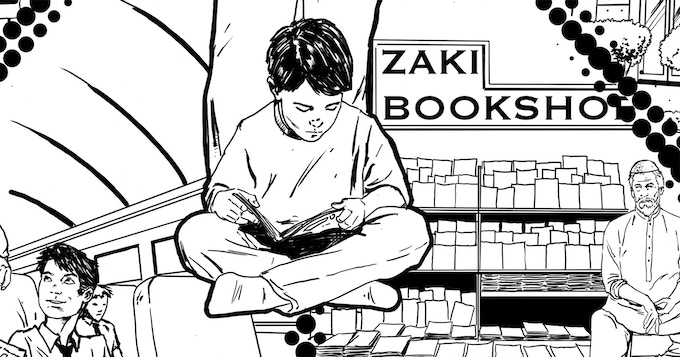 Eranga D (covers for 300 25th Anniversary; Red Sonja; Canceled)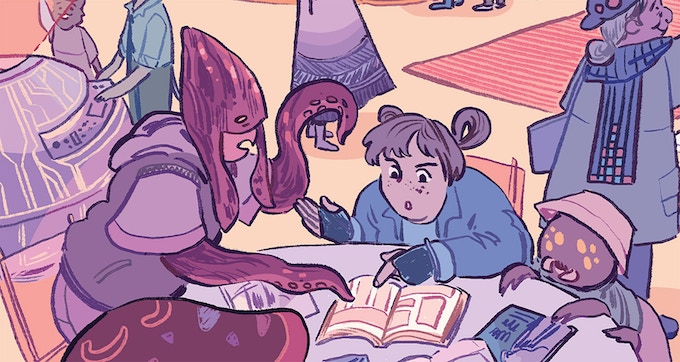 Ashanti Fortson (Leaf Lace; DC Comics' Wonderful Women of the World Anthology)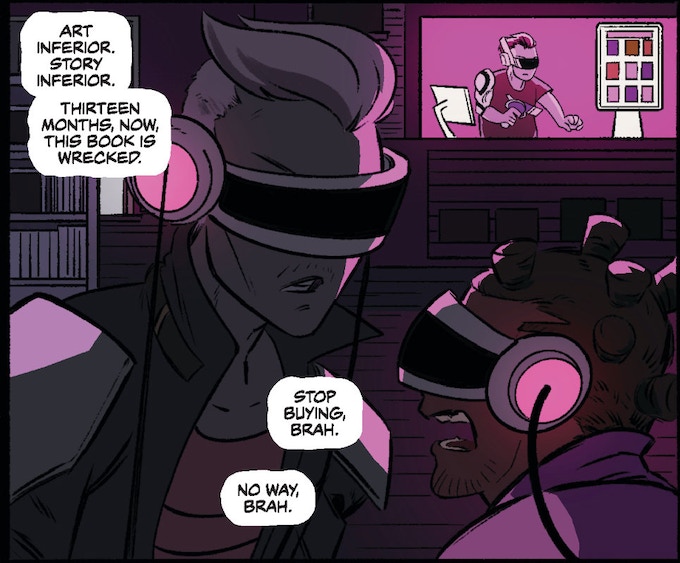 Dan Johnson (DC Comics' Chase) and Rachel Distler (The Nightcrawlers)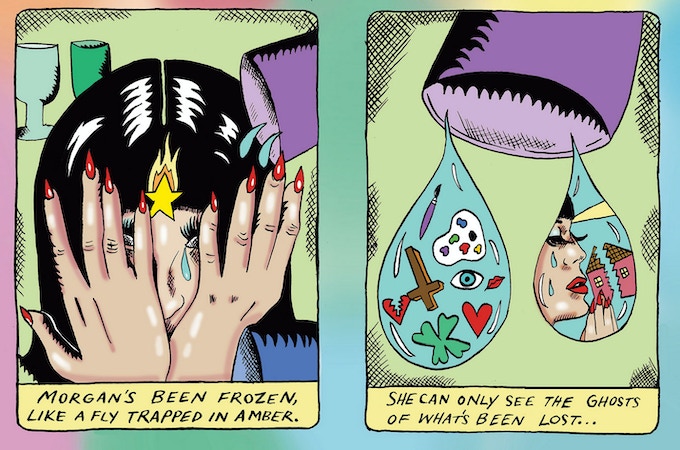 Corinne Halbert (Acid Nun)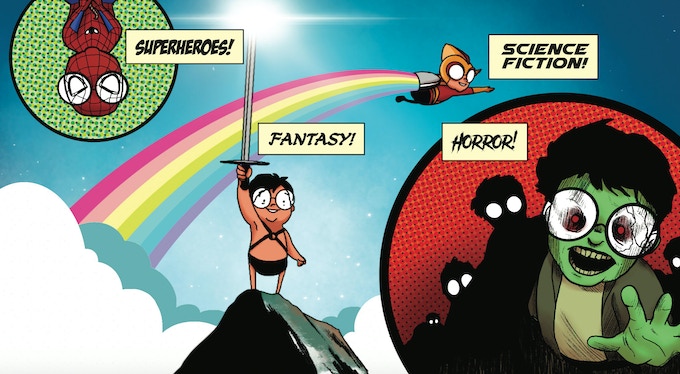 Ryan Higgins (Owner, Comics Conspiracy) and Leann Hill (Professor of Animation and Illustration)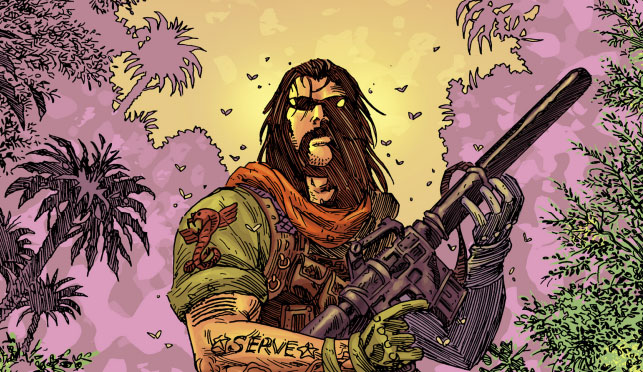 Geoff Johns (Green Lantern; The Flash; Geiger; The CW's Stargirl) and Scott Kolins (The Flash; Blue Beetle; Avengers)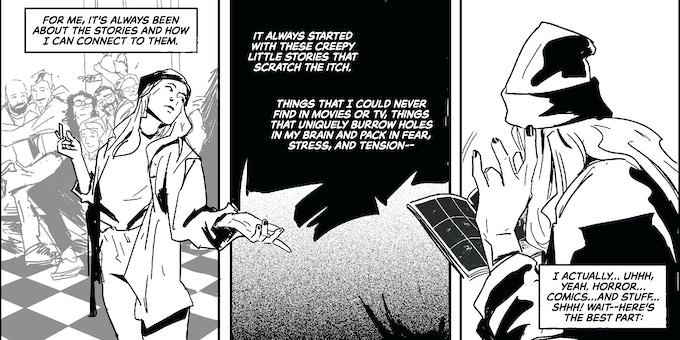 Liana Kangas (She Said Destroy; Trve Kvlt)
Ariela Kristantina (InSEXts; Chain)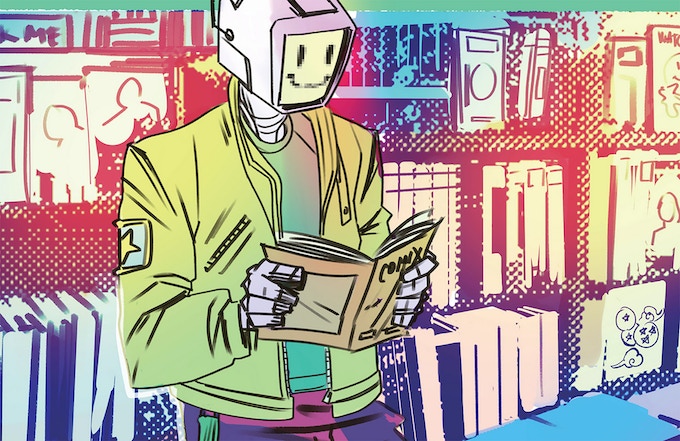 Soo Lee (Carmilla, The First Vampire; Maleficent)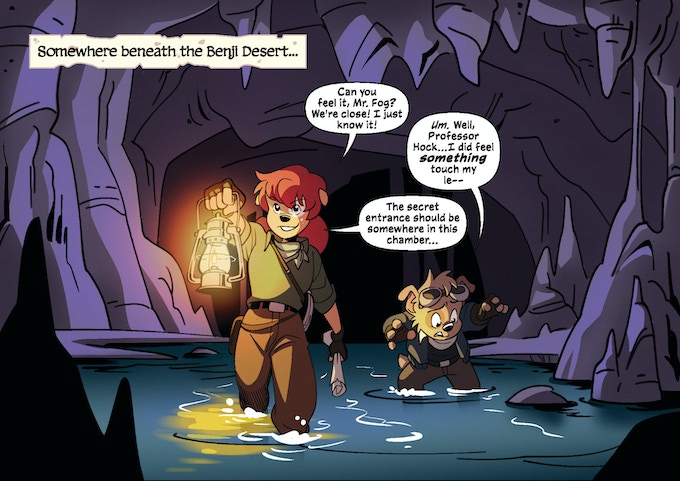 Sarah Leuver (Teen Titans GO!; DC Super Hero Girls)
Maria Llovet (Luna; Faithless)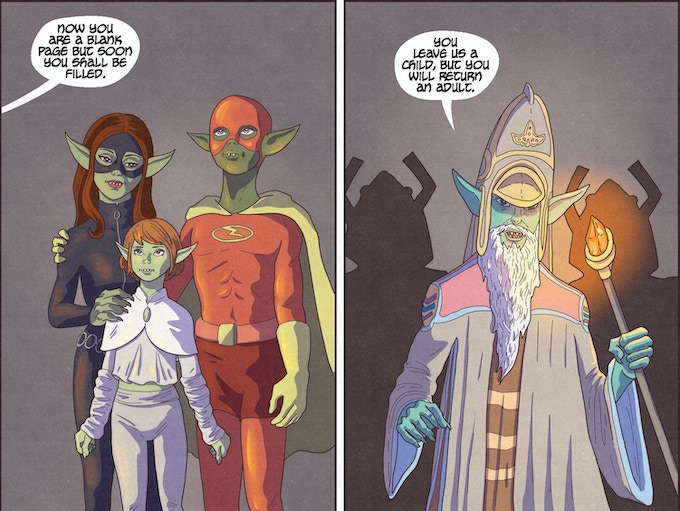 Leonie O'Moore (LORD; Some Forgotten Part; Heavy Metal)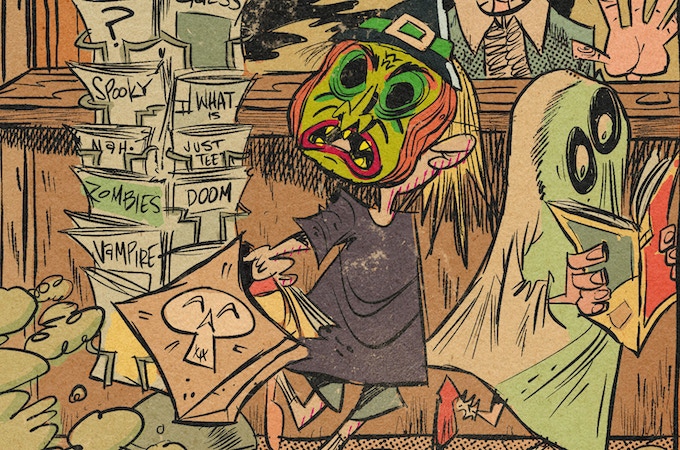 Drew Rausch (My Blacks Don't Match; Eldritch!)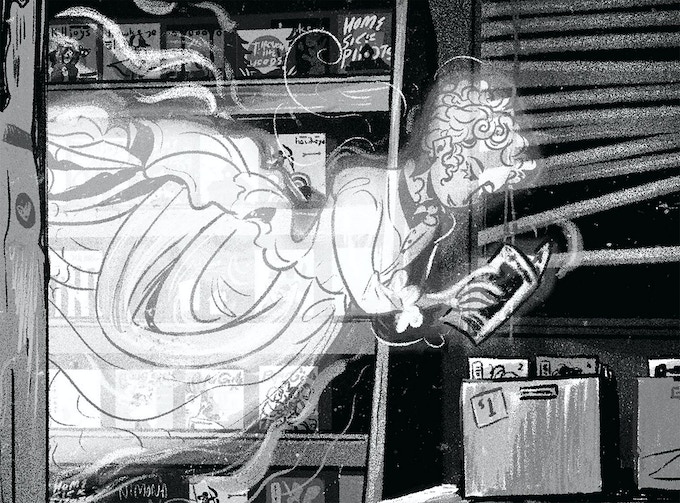 Kaylee Rowena (Party of Your Afterlife; The Scent of May Rain)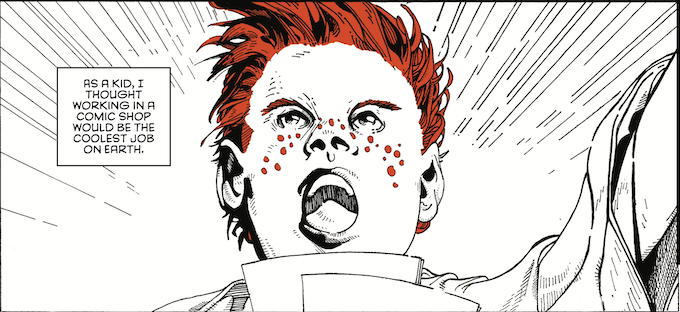 Brock Sager (Podcast host, The Comic Conspiracy) and Lane Terasaki (Video game designer)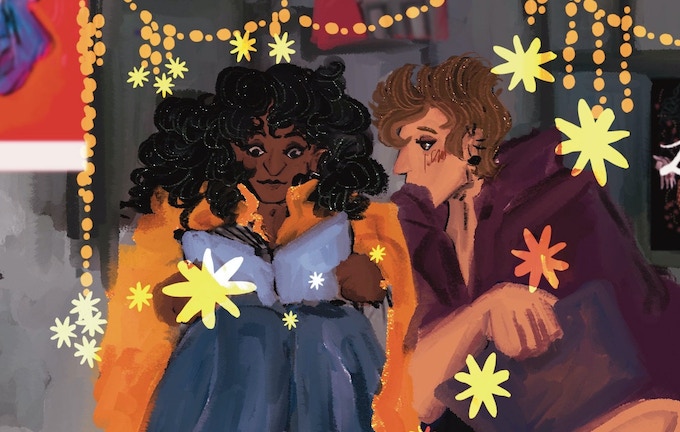 Kevin Sharp (Journalist, "Between The Panels") and Michiums (DC Comics' Wonderful Women of the World Anthology; My Kingdom for a Panel Anthology)

Toby Sidler (Filmmaker), Justin Grosjean (Emmy Award winning film editor; Cross Country), and John Grosjean (Film editor; Cross Country)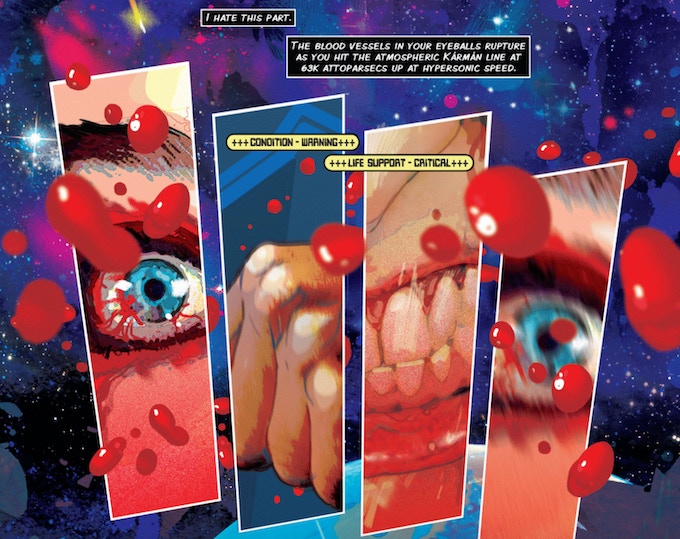 James Sime (Owner, Isotope Comics) and Christian Ward (Blood Stained Teeth; Invisible Kingdom; Aquaman: Andromeda)

Scott Snyder (Batman; Dark Nights: Metal; Wytches) and Jock (2000 AD; Detective Comics; Wytches)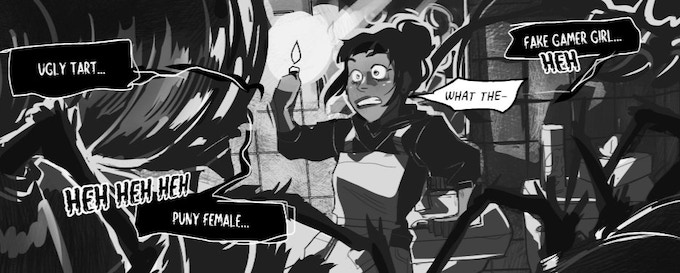 Jenn St-Onge (Minecraft: Stories from the Overworld; The Ojja-Wojja)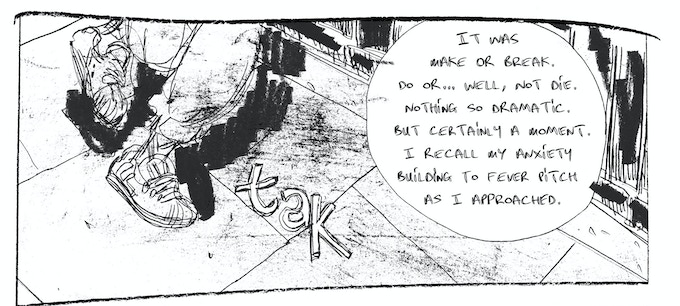 Lucy Sullivan (Barking; Black Hammer)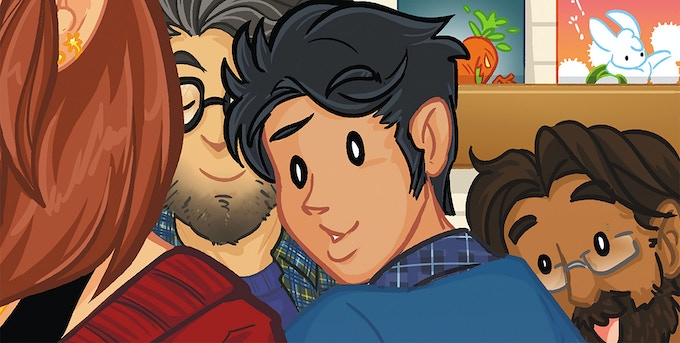 Jodi Tong (Bunny Mom)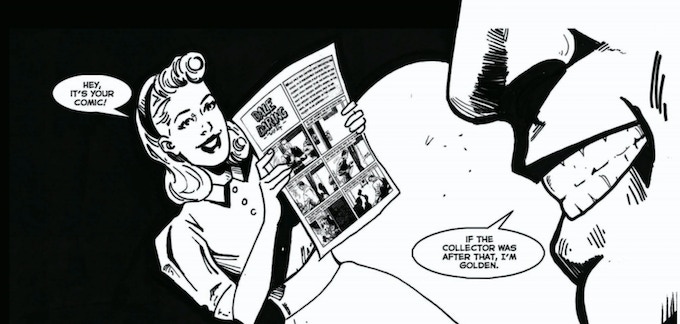 Nicky Wheeler-Nicholson (DC Comics Before Superman: Major Malcolm Wheeler-Nicholson's Pulp Comics) and Scott Larson (Visitations)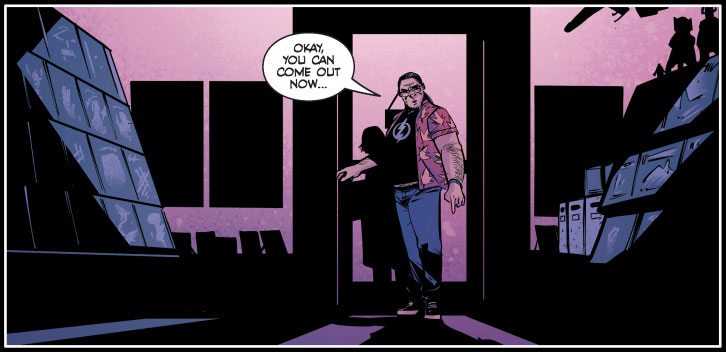 Joshua Williamson (The Flash; Superman; Birthright; Nailbiter; Dark Ride); Mike Henderson (Nailbiter; Dead Man Logan; The Forged); Adam Guzowski (Nailbiter, The Comic Book History Of Comics)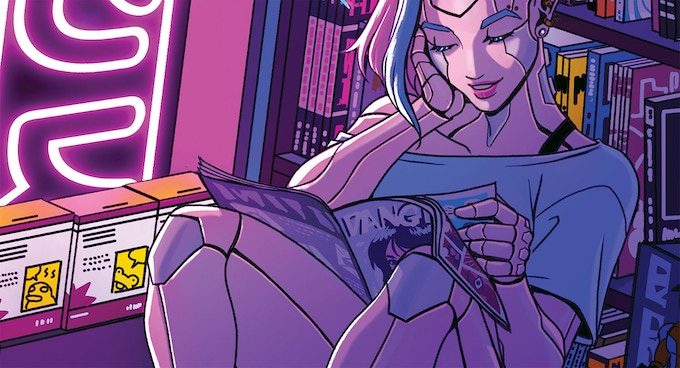 Lynne Yoshii (Nuclear Power; DC Pride)